Convincing basic data for tailormade DLR approach
---
Overhead Transmission Lines are exposed to different environmental conditions such as heating treatment, solar radiation, ambient air temperature, influence of wind and normal wear and tear. All of these parameters have a significant impact to the sag of the line.
micca offers a conclusive monitoring system. Investment cycles can be stretched and new built of infrastructure can partly be avoided.
Cost savings in the range of 15% to 35% are visible.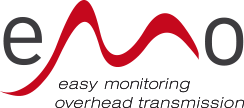 Safe and reliable operation of High Voltage Overhead Transmission Lines (OHTL) under strict compliance
is mandatory for power utilities to guarantee a secure supply of electric energy to private and business customers.
Follow the icons to learn more about our products.
References
---
We work with a wide range of international customers based on partnership and trust.
We provide contacts only on request.